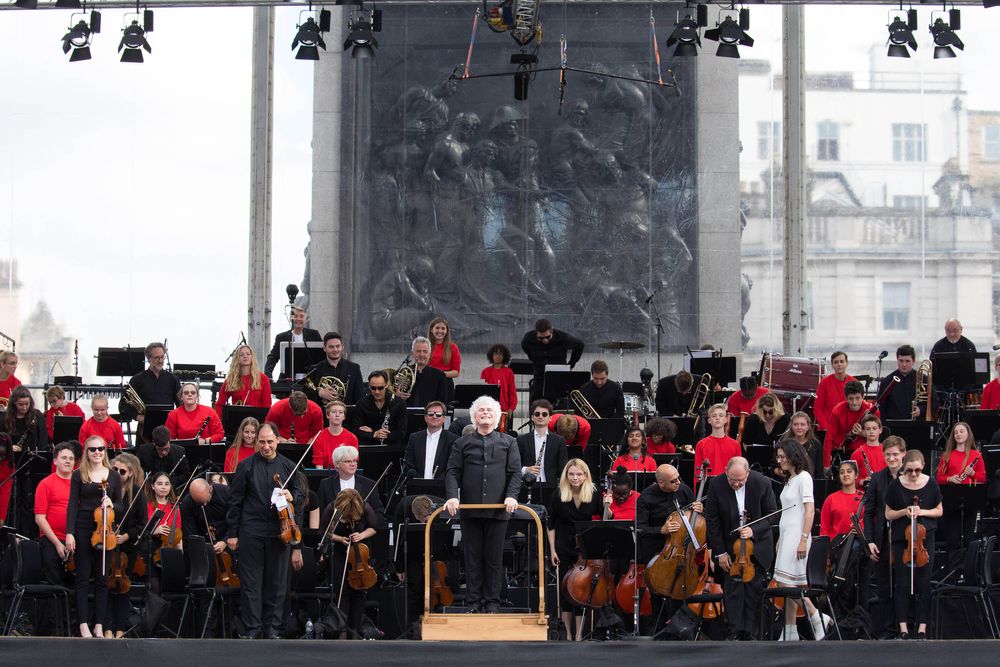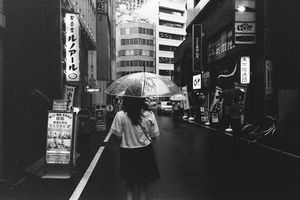 Born in London, Bushra El-Turk has written over 60 works for the concert hall, the stage, film, TV and live art performance. Her work is often defined by the integration of musics and musicians from different cultural traditions, and the compulsion to highlight and challenge socio-cultural issues. Her works blur written and improvisational elements, forbearing the influence of her Lebanese roots all the while leaning towards the theatrical, creating works that are '...ironic...', '...arresting...' (The Guardian) and of 'limitless imagination'. 
Selected by the BBC as one of the most inspiring 100 Women of today, her pieces have been performed by the London Symphony Orchestra,  the BBC Proms, BBC Symphony Orchestra, BBC Scottish Symphony Orchestra, Royal Opera House, London Sinfonietta, Birmingham Contemporary Music Group (BCMG), Manchester Camerata, Opera Holland Park, National Opera Studio, OrchestUtopica (Portugal), Athelas Sinfonietta (Denmark) Hermes Ensemble (Belgium), Orchestre National de Lorraine (France), Orchestre de Chambre de Paris, Latvian Radio Choir, Ensemble Saraband (Germany), Atlas Ensemble, Ensemble Zerafin, Orkest de ereprijs (Holland), Lebanese Philharmonic Orchestra, Lunatics at Large (USA), Wallis Giunta and Wissam Boustany. Performances have been at venues including the Lincoln Centre (New York), Porgy and Bess (Vienna) Wiener Konzerthaus (Vienna), Deutsche Oper Haus (Berlin), Montpellier Opera House, Théâtre du Châtelet (Paris), Bridgewater Hall (Manchester), Birmingham Symphony Hall, Wigmore Hall, Cadogan Hall, the Southbank and the Barbican (London). 
In 2017, she completed an AHRC funded PhD in Musical Composition at the University of Birmingham under the supervision of Michael Zev Gordon where she explored the integration of Middle-Eastern and Western art music.
2019 saw the world premiere of Tmesis for Symphony Orchestra, performed by the BBCSO at the Dubai Opera House at the BBC Proms Opening night and was excited to be commissioned by the London Symphony Orchestra again to perform Tuqus for multi ability orchestra conducted by Sir Simon Rattle which was shortlisted for an Ivor Composer Award in 2020, a London Sinfonietta commission and a piece for Studio Dan, commissioned by the MusikProtokol festival in Gratz.
Bushra has two operas under her belt - both with women's stories at the centre - Silk Moth (2015) about 'honour' killings and Woman at Point Zero Opera (2021/22), commissioned by LOD Musiektheater and premiered at Aix en Provence Opera Festival in July 2022, touring Belgium's cities in April 2023 as part of All Arias Festival, Luxembourg and London's Royal Opera House in June 2023. Woman at Point Zero won the Fedora Prize for Opera Innovation in 2020.
In 2020/21, while working on Woman at Point Zero, Bushra was co-commissioned by Orchestre de Chambre de Paris and Opéra Orchestre National Montpelier to write a concertino for Taegum and orchestra, performed by Hyelim Kim. Later in 2021, she was commissioned by YCAT (Young Concert Artists Trust) and Cosman-Keller Art and Music Trust to write for string quartet (Adelphi Quartet), two pieces for the Aldeburgh Festival (Percussion concerto and string quartet) Her residency as a composer at LOD continues with a major new work exploring grief, in partnership with Manchester Camerata and the Mozart scholar Simon O'Keefe (University of Sheffield) using Mozart's unfinished Requiem as found material. Bushra was one of the main featured composers for the Aldeburgh Festival in June 2022.
2023 saw a world premiere of Rostan, Rastan and Rast-Kara in May 2023 for Faraz Eshghi on Kamanche and string quartet co-commissioned by Solem Quartet and Norwich and Norfolk Festival and is working on another string quartet for the Amsterdam-based Dudok Quartet to give its world premiere as part of String Quartet Biennial Amsterdam.
Bushra enjoys teaching composition at all levels. Research areas include contemporary composition, cross-arts and cross cultural collaborations and the integration of composition and improvisation. She currently teaches at Royal College of Music Junior Department. She has also mentored on young composer schemes including Tŷ Cerdd (Wales), National Concert Hall Ireland Creative Lab Programme and NonClassical Associate Composers Scheme (London) and is co-director of The Alternative Conservatoire.
Bushra's services to music have included being an adjudicator for the British Composer Awards (now Ivor Composer Awards), and adjudicator for the Commonwealth Young Composer Awards and, also, member of the board of directors at the Independent Society of Musicians (2018-2021). She is now on the board of trustees for Arts Canteen Foundation and for the ISM Trust.
Bushra's music is published by Composers Edition and is artistic director of Ensemble Zar. 

August 2023
THIS BIOGRAPHY IS FOR INFORMATION ONLY AND IS NOT TO BE REPRODUCED. PLEASE CONTACT ME FOR THE LATEST VERSION.