Born in London, Bushra El-Turk has written over 60 works for the concert hall, the stage, film, TV and live art performance. Her work is often defined by the integration of musics and musicians from different musical traditions, and the compulsion to highlight and challenge socio-cultural issues. Her works blur written and improvisational elements, forbearing the influence of her Lebanese roots all the while leaning towards the theatrical, creating works that are '...ironic...', '...arresting...' and of 'limitless imagination'.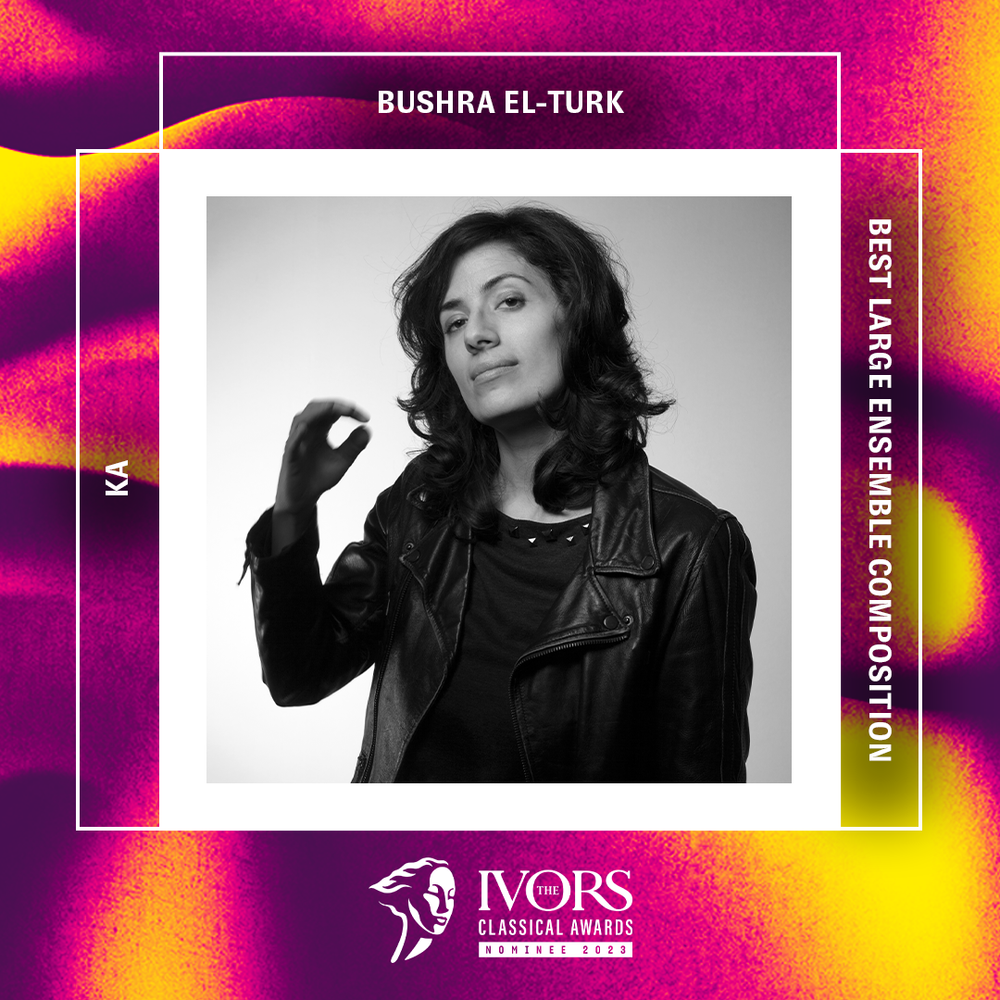 Ka has been shortlisted for an Ivors Classical Award 2023
for Best large ensemble category
I'd like to thank @BrittenPears @konzerthauswien #wienerkammerorchester and percussionist Vivi Vassileva for the commission + the awesome performances by @BrittenSinfonia and others!
"

to create an aural dreamscape I'd vouchsafe is to be found nowhere else in the world - *****"
— Gary Naylor, Broadway World
"

An extremely eloquent and well-crafted offering by the Lebanese composer Bushra El-Turk" - on Woman at Point Zero Opera
— LE FIGARO
"

Striking and innovative"
— Nicholas Kenyon - The Times
"

glittering score…magical score...She has an intuitive grasp of timbral possibilities gathered in Ensemble Zar's idiosyncratic ensemble...A preponderance of higher instrumental give her writing an unearthly, haunted character, which brittleness balanced by more diaphanous, dream-like moments...El-Turk's language is wholly her own and atmospherically theatrical... Another fascinating and adventurous piece of programming at the Linbury, whose recent collaborations are a credit to the Royal Opera House" - Benjamin Poore
"

El-Turk's music, striking and distinctive"
— Fiona Maddocks - The Guardian/Observer