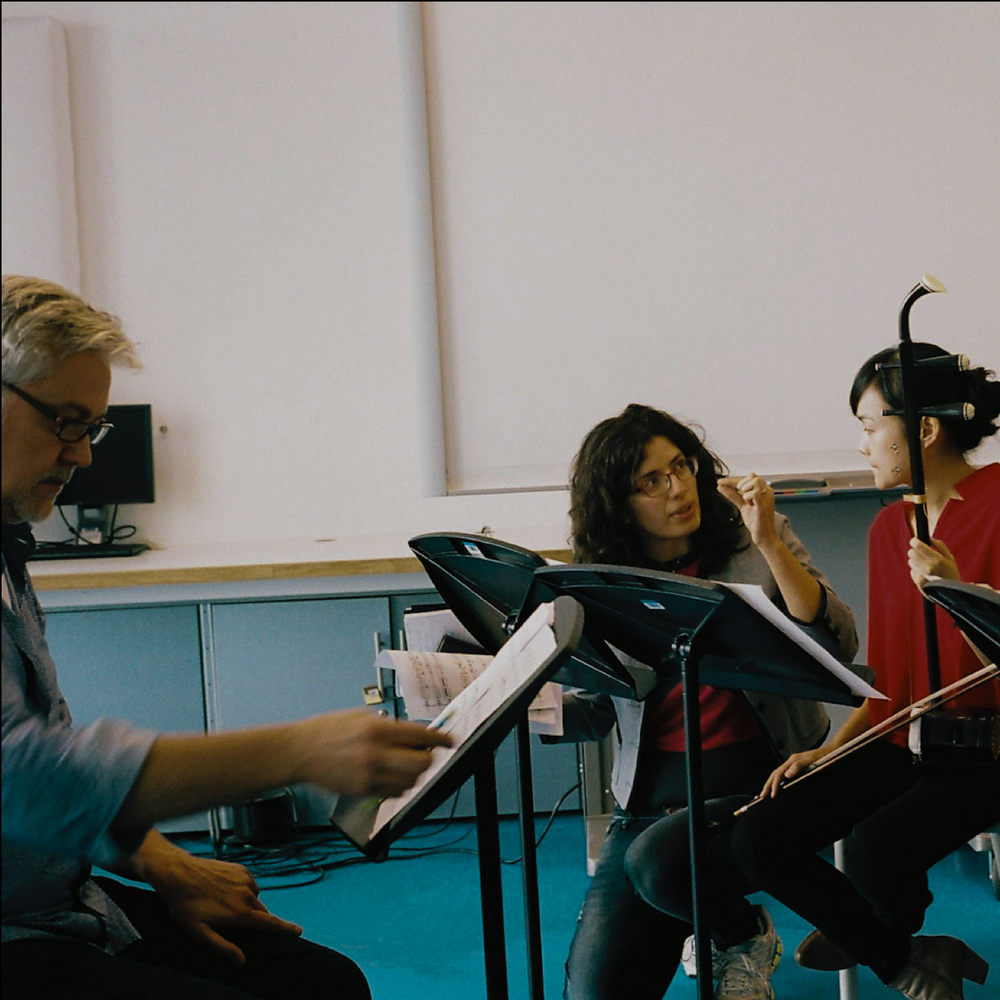 Zwareeb (2014)
for string trio
Violin, Azeri kamancha and Chinese erhu, cond. Wim Hendrickx
Atlas Ensemble workshop
Listen
0:00/4:24

0:00/4:13

0:00/6:46
June 2021 - YCAT (Young Classical Artists Trust) in partnership with the Cosman-Keller Art & Music Trust commissioned Bushra El-Turk to write a string quartet for the inaugural YCAT Hans Keller Artist, the Adelphi Quartet, which premiered at Wigmore Hall in May 2021.
Bushra speaks about Tmesis for Symphony Orchestra (2013)
'Reciting Silence' (2018) Part 1
Performend by the Babylon ORCHESTRA feat. Rebal Alkhoudary using text Messengers in Disguise by award-winning writer Raja Alem.
Llive at Deutsche Oper Berlin